Laurel Springs Community Page!
Welcome to the Laurel Springs Community Page!
Yes, we are open!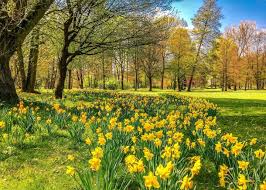 We are here to support our community and residents. Please reach out to us if you are looking for an apartment or if you are a current resident with questions or concerns. We are available by appointment, phone and email. Stay healthy and awesome!
Events
Thank Your Mailman Day is your chance to say thanks to the guy, or gal, who delivers your mail. After all, your mail carrier delivers your mail six days a week. They are a hardy lot. The reliable postal worker is always there doing their job, regardless of the weather. Leave a note in your mail box for them.
---
Random Valentine's Day Trivia - About 3% of pet owners will give Valentine's Day gifts to their pets. Will you? Share your photos with us on FB.
---
Today is a holiday with a crunch. One might even suggest that it is a corny holiday. Well, that's okay because today is National Tortilla Chip Day.
---
International Day of Awesomeness! You are Awesome!
---
Daylight Savings...Spring forward an hour!
---
Giant Panda Day! The Giant Panda Bear is one of the cutest, most adorable, and most loved animal on the planet. It's a favorite stuffed animal of many kids and more than a few adults. So, it makes perfect sense that a special day exists in their honor.
---
---

Hello Spring!
---